Census 2020 in Montana Libraries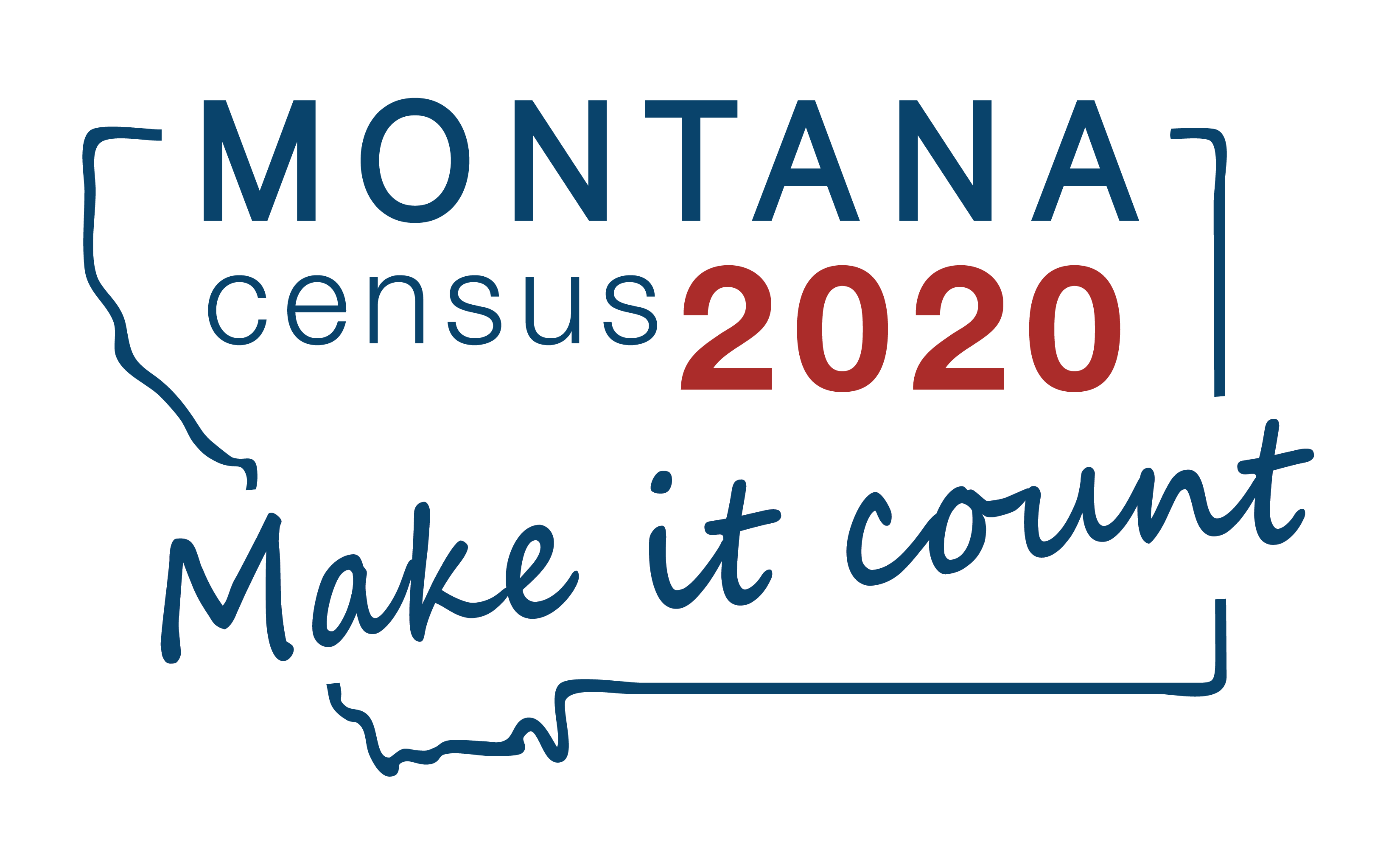 DEADLINE to complete the Census count: October 31, 2020
Libraries have a stake in promoting civic engagement in their communities, and the decennial census is a foundational responsibility of all who reside in the United States, under Article 1, Section 2, of the US Constitution.
Montana libraries are conducting community outreach and virtual programming and activities using social media. Throughout the summer and into the Fall, libraries will provide support and programs for a complete count in Montana.
From Your State Library:
Census 2020 in Montana Libraries TOOLKIT (pdf)
Slide deck for Fall Montana State Library Census 2020 in the Library training
Census 2020 in the Library webinar - 11/13/2019 recording or 12/10/2019 recording
Sign up to be your library's Census Champion (staff and/or board members)
A Census Champion is the person designated at the library who commits to staying informed and sharing information about the Census with other library staff.
Complete Count Committes in Montana
Information for Tribal members
American Library Association:
Census 2020 - advocacy, training, programming resources from ALA
Programming ideas:
Social Media posts  from the Montana Census and Economic Information Center 
Census Through the Decades - Missoula Public Library Family History - Desiree Funston - a 1/2 hour video presentation 
GeoCivics – this website has resources all about redistricting - conduct an interactive activity to learn about how the Census is used to apportion legislative districts  Print  this MT redistricting Activity Sheet.
Partner with a local nonprofit to present a Census program - find out more at the MT Nonprofit Association page here.
My First Census – a picture day at the Library for kids under the age of 10, and their parents – use this photo prop coloring graphic or create a frame with graphics such as Montana Complete Count logo or Census 2020. 
For youth and families: test your knowledge about the population of different towns in Montana with this Montana Towns Population Bracket .
Book display – counting books, books related to elections, apportionment, and gerrymandering, books about migration patterns and US population distribution, books about the US Constitution; consider this list of books with census themes from Pew.
After school activities and lesson plans  from the US Census.
Cool handouts of fun facts for young children and families with Holiday themes .