2019 Ready 2 Read Rendezvous
Welcome to the information page for the 2019 Ready 2 Read Rendezvous! This page will be updated with information relevant to the 2019 Ready 2 Read Rendezvous, so please check back often. If you have any questions regarding the Rendezvous, please email Amelea Kim!
Last updated: 7/16/19
Conference Dates and Location
Location: Helena, MT, at the Holiday Inn Express
Dates: Friday, September 6th - Sunday, September 8th, 2019
Deadline to Apply: July 28th, 2019. Notification of selected participants by August 2nd, 2019
Application Link: Ready 2 Read Application in ASPeN (make sure to log into ASPeN first before clicking the link)
Conference Schedule
Friday, September 6, 2019
1:00 - 2:00 pm: Welcome and Introductions
2:00 - 4:00 pm: Mike Jetty, OPI Indiant Education for All
4:00 - 4:15 pm: Break and Snack
4:15 - 5:15 pm: Panel with Other Child-focused Organizations in Montana
6:30 pm - 8 pm: Dinner at Lewis and Clark Library
Saturday, September 7, 2019
8:45 - 9:00 am: Reflections and the Day Ahead
9:00 - 12:00 pm: Betsy Diamant-Cohen, Mother Goose on the Loose
12:00 - 1:30 pm: Lunch
1:30 - 5:30 pm: Betsy Diamant-Cohen, Mother Goose on the Loose
6:30 pm - 8 pm: Dinner at the Holter Art Museum
*Betsy will give breaks during her session when it fits best with her workshop flow. Snacks will be provided during the breaks.
Sunday, September 8, 2019
8:45 - 9:00 am: Reflections and the Day Ahead
9:00 - 12:00 pm: Sherry Norfolk, Storytelling
12:00 - 12:30 pm: Wrap-Up, Evaluation, and Follow-Up
12:30 pm: Boxed lunch to go
*Sherry will give breaks during her session when it fits best with her workshop flow. Snacks will be provided during breaks.
Conference Description
The 2019 Ready 2 Read Rendezvous is an opportunity for librarians from across Montana to receive additional training to strengthen their role in serving families with young children in their communities. Librarians who work with children directly will benefit the most from attending the Rendezvous.  
The Rendezvous will feature nationally-known experts on storytelling and early literacy programming, as well as how to be culturally respectful when choosing stories to share with children. For more details on workshop descriptions and speaker bios, please see below.
The librarians who are selected to attend will have the following expenses related to the Rendezvous covered: 
Two nights hotel (September 6th and 7th)
Food (September 6 – Dinner, September 7 – Breakfast, Lunch, and Dinner, September 8 – Breakfast and Lunch)
$50 towards travel expenses such as gas (Car pooling is encouraged and if your library is able to pay for your travel expenses, please do so as that will provide us with additional money for other materials/resources.)
As we have limited funding and space, we will be setting a cap on the number of attendees selected for the 2019 Rendezvous. We anticipate being able to accommodate about 35 librarians, and we encourage multiple people from the same library to apply!
If selected for the Rendezvous, your library's representative must agree to attend all trainings and events related to the Rendezvous, to participate fully in the discussions, and to complete evaluation forms related to the event.
 
An additional expectation for Rendezvous attendees is to design a project that addresses a child/family-focused need in their community using what they learn at the conference . We expect this project to be:
Purposeful: Why have you chosen this need? What data do you have to support your decision?
Impactful: What goals and outcomes do you want for your project? How will your project explicitly address this need?
Measurable: How will you evaluate your project? How will you reflect on what you can improve while the project is ongoing, as well as when the project has concluded? How will you evaluate the impact on your patrons/community?
Please note that we expect this project to take significant time and effort on your part. If you are not prepared to commit to a long-term project for this next year, we encourage you to apply a different year when you are ready. 
As of July 2019, all funding for the Ready 2 Read Rendezvous has been generously provided Library Services Technology Act (LSTA) money from the Institute of Museum and Library Services (IMLS) and the Dennis and Phyllis Washington Foundation.
CE credit will be given for the Rendezvous, as well as follow-up trainings and meetings for Rendezvous projects. 
Conference Speakers
Sherry Norfolk - Storyteller, Author/Artist, Former Librarian (St. Louis, MO)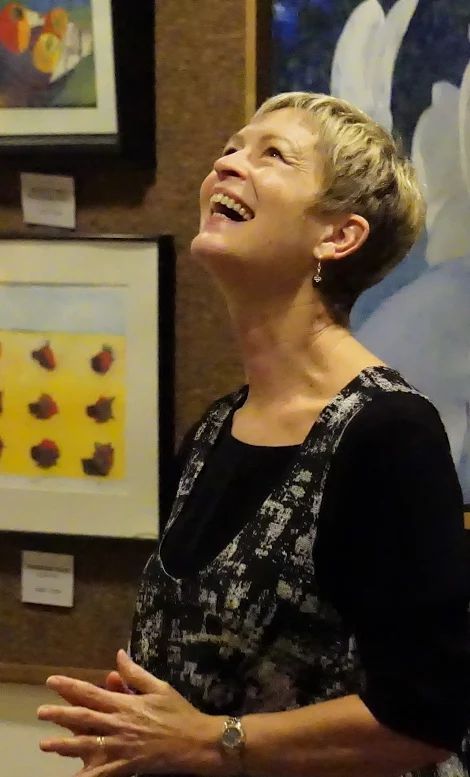 Sherry Norfolk is an award-winning storyteller, author and teaching artist, performing and leading residencies and professional development workshops nationally and in SE Asia. She was a children's librarian for 9 years with Miami-Dade Public Library System, and Youth Services Coordinator with DeKalb County (Georgia) Public Library for 8 years, receiving awards from the Urban Libraries Council, the National Association of Counties, American Library Association, and Florida Library Association for developing and implementing innovative and creative library services. 
A popular workshop leader, Sherry has led SRP training for Kansas State library systems, Missouri State Library, Utah State Library, Louisiana State Library, Georgia Public Library Services, Arkansas State Library and Florida State Library, as well as countless professional development workshops for libraries across the country.
As a performing artist, she is a dynamic storyteller, telling well-crafted and age-appropriate folktales from around the world. As a Kennedy Center Teaching Artist and a Wolf Trap Teaching Artist, she uses storytelling as a strategy for teaching preK-12th grade curriculum. She is co-editor with Lyn Ford of Storytelling Strategies for Reaching and Teaching Children with Special Needs, and with Jane Stenson of The Storytelling Classroom series (four books that explore rigorous, standards-based storytelling strategies for learning across the curriculum). Her new book, Boo-Tickle Tales: Not-so-Scary Stories for Ages 4-9 (August House, 2016) is lots of fun for little listeners!
Mike Jetty - Indian Education for All, OPI (Helena, MT)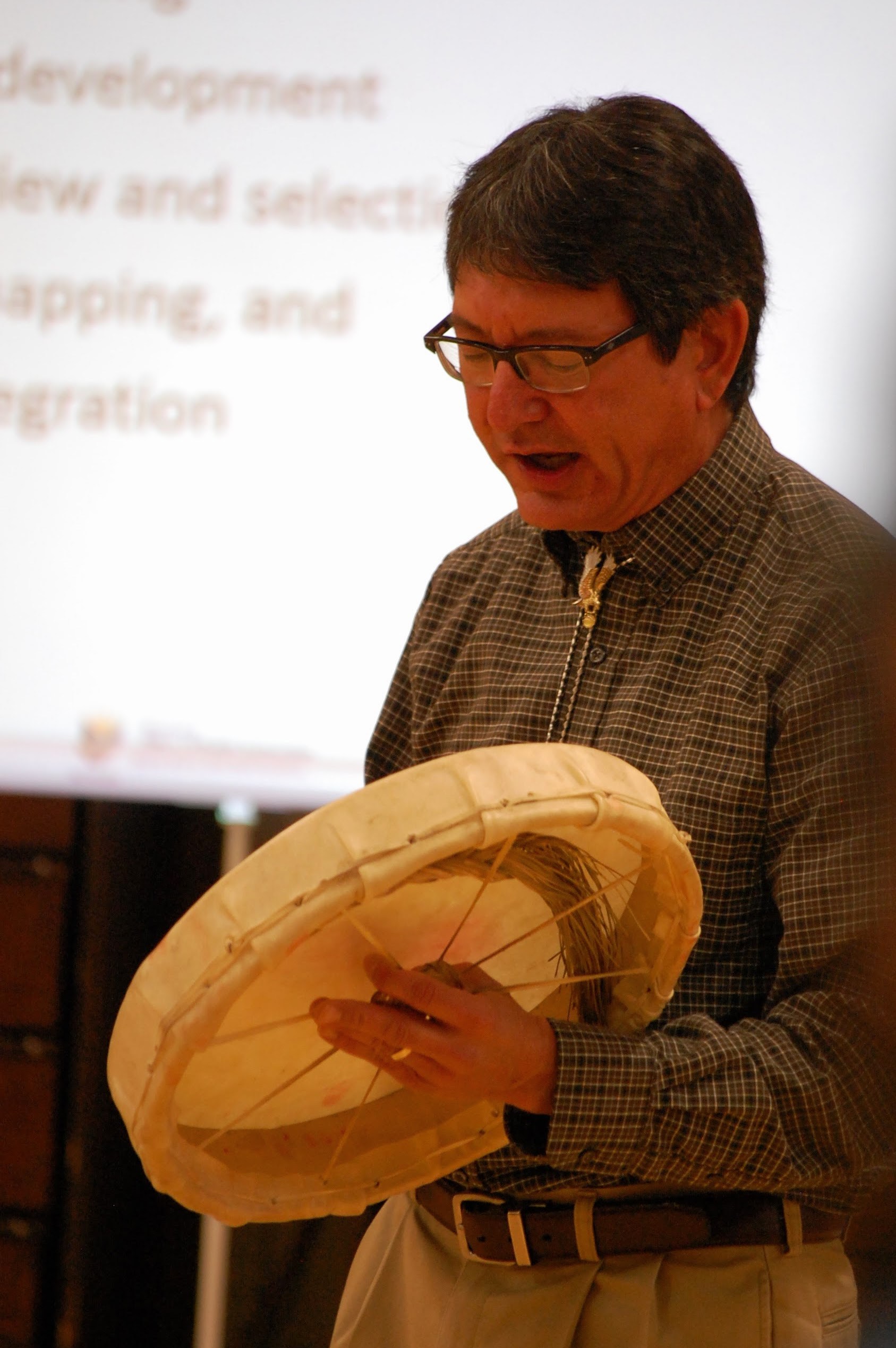 Mike Jetty is an enrolled member of the Spirit Lake Dakota Nation and a Turtle Mountain Chippewa descendant.  Mike is currently working at the Montana Office of Public Instruction as an Indian Education Specialist. He has been working with Indian Education issues for the past 28 years and has teaching experience at both the K-12 and University level. He has a B.S. in History Education, a Master's in School Administration and an Education Specialist Degree. Since 2004 he has provided over 200 Indian Education workshops for over 4000 educators.
Betsy Diamant-Cohen - Mother Goose on the Loose Creator (Baltimore, MD)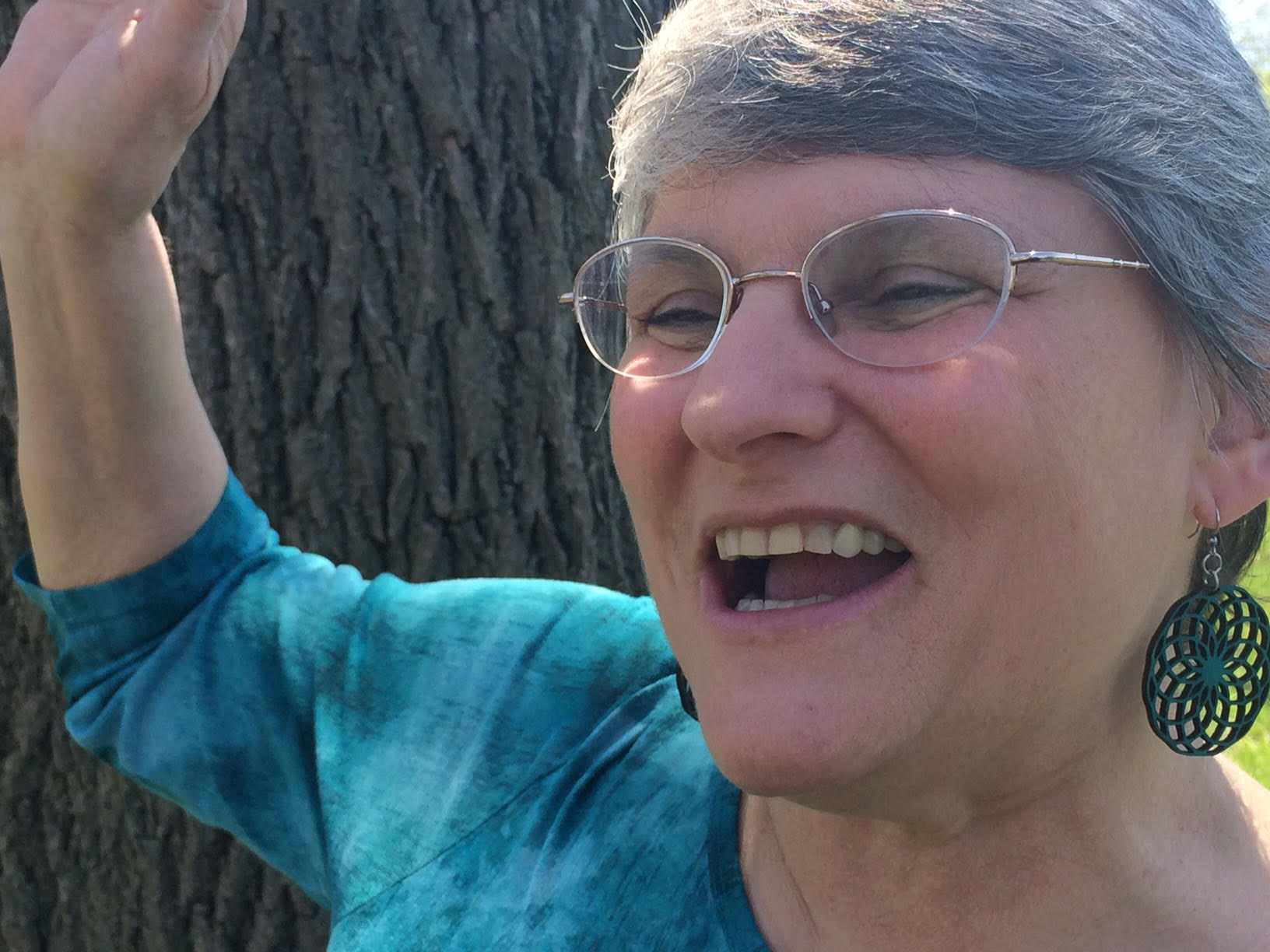 Dr. Betsy Diamant-Cohen's extensive experiences as a children's librarian in public libraries, an elementary school and two children's museums; a preschool teacher, a daycare provider, and a parent of three children support her work in creating award-winning early literacy programming for young children and families. 
A renowned national speaker, trainer, consultant, and accomplished author, Dr. Betsy Diamant-Cohen is best known as the creator of Mother Goose on the Loose®, an award-winning method for planning and presenting early literacy programs. Her charismatic presentations always include an easily-understandable combination of research and practice, since she believes that the best way to learn is by doing. She co-authors the "Research Roundup" column in Children and Libraries Magazine and has just released two books published by ALA Editions, Mother Goose on the Loose, Updated! and Mother Goose on the Loose: Here, There, and Everywhere.
Betsy was named a "Mover and Shaker" by Library Journal, has been recognized by the ASCLA Leadership and Professional Achievement Award for "revolutionizing the way librarians work with children from birth to age 3" and received the 2018 Vattemare Award for Creativity in Libraries.
Conference Workshops
Sherry Norfolk: 
1,000 STORIES: THE POWER OF STORYTELLING IN EARLY CHILDHOOD
"Experts tell us that children need to hear a thousand stories read aloud before they can learn to read for themselves." – Mem Fox, Reading Magic (Harcourt, 2001)
Recent research provides new insights and perspectives on the ways storytelling helps lay the best possible foundation for learning in early childhood. Participants will explore relevant research and its practical applications, putting theory into practice as they learn how to tell stories with confidence and style! This fun-filled, fast-paced, hands-on workshop will bring out the natural storyteller in each person as they discover creative and effective ways to use voice, body language, gestures and facial expression to bring stories to life effectively for young listeners.
Mike Jetty:
INDIGENIZING EDUCATION: INDIAN EDUCATION FOR ALL IN MONTANA LIBRARIES
This workshop will provide examples of best practices for implementing Indian Education for All in your library work and show how culturally relevant literature can have a positive impact for students and communities.  Workshop participants will be provided with hands-on opportunities to see how IEFA curriculum resources can be utilized to promote culturally respectful and creative programming in your library.
Betsy Diamant-Cohen:
USING THE MGOL METHOD TO PLAN AND PRESENT HIGH-QUALITY EARLY LITERACY PROGRAMS
This workshop will focus on how to use the Mother Goose on the Loose method to aid in the creation and execution of early literacy programming. Workshop participants will:
UNDERSTAND the research on childhood development
MASTER the structure, formula, and principles of Mother Goose on the Loose®
LEARN to create fun, high-quality early literacy programs
ACQUIRE techniques for engaging infants and toddlers
DISCOVER new ways to educate and involve parents and caregivers
INTERACT with colleagues to share knowledge and ideas
Conference Schedule
Coming Soon!
Current Projects
Civic Engagement in Public Libraries
Archived Projects