MT SMP Mobile Kiosk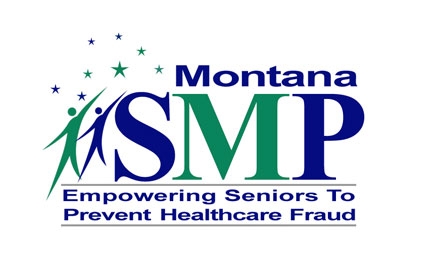 Montana SMP Mobile Kiosk
Montana SMP Library Mobile Kiosk - Medicare Fraud Prevention
Montana SMP, a program of Missoula Aging Services and partnered across the state with Area Agencies on Aging, is partnering with the Montana State Library to distribute a mobile kiosk display on Medicare Fraud prevention starting in August 2018. Statewide partners will distribute the kiosk to libraries around Montana, and will coordinate the rotation of the kiosk to other libraries in their area every few weeks or so. 
If your library is interested in hosting the kiosk and you have not heard from your local SMP by the end of August, please feel free to contact Renee Labrie-Shanks at  rlabrie@missoulaagingservices.org for more information. Not all kiosks will be ready to distribute until after September 11th, but arrangements can be made prior to that.
Additionally, the Montana State Library will be hosting a webinar on August 14th, 11 - 11:30 am with Renee where you can ask her questions and find out more about the kiosk. To register for the webinar, please click HERE
Understanding Medicare Video Series
Montana SMP created a short video on "Understanding Medicare" that tells you more about the services that SMP provides, as well as discusses how to read an MSN. 
Episode 1 - Bill Learns About SMP
Episode 2 - Keeping Track of Medicare Statements
Episode 3 - Learning how to Read an MSN
Episode 4 - Fixing an MSN Error
More Resources
Modern Snake Oil: Medical Scams and Why We Fall for Them, by Ann Anderson (2018)
License to Steal: How Fraud Bleeds America's Health Care System, by Malcolm K. Sparrow (2000)
AARP's Consumer Protection site: https://www.aarp.org/money/scams-fraud/info-2018/medicare-scams-fraud-identity-theft.html
Medicare.gov: How to report Medicare fraud - https://www.medicare.gov/forms-help-and-resources/report-fraud-and-abuse/report-fraud/reporting-fraud.html
CMS.gov PDF on Medicare Fraud: https://www.cms.gov/Outreach-and-Education/Medicare-Learning-Network-MLN/MLNProducts/downloads/fraud_and_abuse.pdf
Examples of Medicare Fraud: https://cahealthadvocates.org/fraud-abuse/examples-of-medicare-fraud/
Current Projects
Civic Engagement in Public Libraries
Archived Projects