2022 Ready 2 Read Rendezvous
Welcome to the information page for the 2022 Ready 2 Read Rendezvous! This webpage will be updated frequently with the conference and workshop information, so please check back often. If you have any questions regarding the Rendezvous, please email Amelea Kim!
Last updated: 5/12/22
Conference Dates and Location
Location: Lewistown, MT at the Calvert Hotel
Dates: Friday, October 21st, to Sunday October 23rd.
Deadline to Apply: September 7th, 2022
Application Form Link: Ready 2 Read Application Form
Conference Schedule (Subject to Change)
Friday, October 21st, 2022
*Check-in will be available starting at 9 am. It is recommended that you plan to arrive by 12:30, so you can be settled and ready to start at 1 pm.
1:00 - 2:00 pm: Welcome and Introductions
2:00 - 5:30 pm: Workshop with Dr. Harriette Bailey
6 pm - 8 pm: Dinner
Saturday, October 22nd, 2022
8:45 - 9:00 am: Reflections and the Day Ahead
9:00 - 12:00 pm: Workshop with Jenifer Strauss, Pt 1
12:00 - 1:30 pm: Lunch
1:30 - 5:30 pm: Workshop with Jenifer Strauss, Pt 2
6:30 pm - 8 pm: Dinner 
Sunday, October 23rd, 2022
8:45 - 9:00 am: Reflections and the Day Ahead
9:00 - 12:00 pm: Project Design and Goal Setting with Amelea Kim
12:00 - 12:30 pm: Wrap-Up, Evaluation, and Follow-Up
12:30 pm: Boxed lunch to go
Conference Description
The 2022 Ready 2 Read Rendezvous is an opportunity for librarians from across Montana to receive additional training to strengthen their role in serving families with young children in their communities. Librarians who work with children directly will benefit the most from attending the Rendezvous.  
The Rendezvous will feature nationally-known experts on storytelling and early literacy programming, as well as how to be culturally respectful when choosing stories to share with children. For more details on workshop descriptions and speaker bios, please see below.
The librarians who are selected to attend will have the following expenses related to the Rendezvous covered: 
Two nights hotel (October 21st and 22nd)
Food (Friday – Dinner, Saturday – Breakfast, Lunch, and Dinner, Sunday – Breakfast and Lunch)
As we have limited funding and space, we will be setting a cap on the number of attendees selected for the 2022 Rendezvous. We anticipate being able to accommodate about 15 librarians. 
If selected for the Rendezvous, your library's representative must agree to attend all trainings and events related to the Rendezvous, to participate fully in the discussions, and to complete evaluation forms related to the event.
Rendezvous Follow-Up and Project
An additional expectation for Rendezvous attendees is to design a project that addresses a child/family-focused need in their community using what they learn at the conference . We expect this project to be:
Purposeful: Why have you chosen this need? What data do you have to support your decision?
Impactful: What goals and outcomes do you want for your project? How will your project explicitly address this need?
Measurable: How will you evaluate your project? How will you reflect on what you can improve while the project is ongoing, as well as when the project has concluded? How will you evaluate the impact on your patrons/community?
Please note that we expect this project to take significant time and effort on your part. If you are not prepared to commit to a long-term project for this next year, we encourage you to apply a different year when you are ready. 
Your follow-up commitments will include:
Goal setting and evaluation design for your project
Individual check-ins with the Lifelong Learning Librarian
Group check-ins with your fellow Rendezvous attendees
Implementation of your project and progress monitoring
All funding for the Ready 2 Read Rendezvous has been generously provided by Library Services Technology Act (LSTA) money from the Institute of Museum and Library Services (IMLS).
CE credit will be given for the Rendezvous, as well as follow-up trainings and meetings for Rendezvous projects. 
Conference Speakers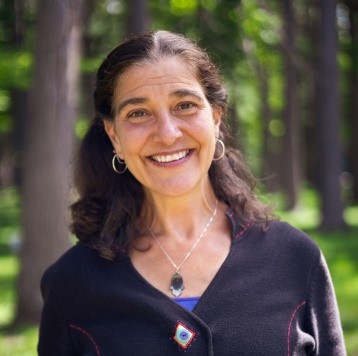 Jenifer Strauss, Storyteller, Speaker, and Narrative Consultant
Jen Strauss uses her passion for story to help educators, organizations and individuals connect with others, communicate ideas, and achieve goals. Following ten years as a public school educator, Jenifer combined her love of teaching and storytelling and in 1993, founded her business, Story Be Told.

During her years in the classroom, Jen used storytelling with her students to capture interest, motivate learning, and inspire writing. She learned that people think, learn and imagine in story or narrative and helped her students make powerful connections between imagining, speaking, and writing.  As a College Academic Success Coach, she helped students create and pursue the future story they wished to live. Now traveling nationally, Jen offers interactive story performances, dynamic conference keynotes, workshops, trainings and coaching along with writing workshops and long-term involvements as an Artist-in-Residence.

Since 1993, Jenifer has designed library programs to coincide with the national Summer Reading theme along with offering year-round library programs for staff members, librarians and patrons, including national Best Storytime Practice trainings, Friend of the Library Dinner Theater, Teen Lock-in Nights and other seasonal and special programming.

Jenifer's credentials include a Bachelor of Science degree from the University of Michigan, an elementary education degree from Western Michigan University, and a secondary education degree in Biology from Michigan State University. Jenifer's publications and recordings include Telling Stories: The Cygnus Storytelling Handbook and a CD called U Tell A Tale: Stories Told Through-U. Her recording; Michigan Legends and Lore: Stories from Shore to Shore, was released in the fall of 2009 and focuses on Michigan History.
Dr. Harriette Bailey, Professor, Researcher, and Educational Consultant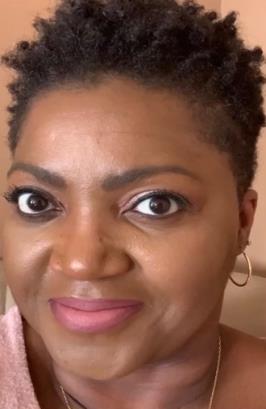 Dr. Harriette N. Bailey is an Associate Professor, B-K Coordinator, Principal Investigator, and Co-Principal Investigator at the University of North Carolina-Greensboro. Dr. Bailey has extensive experiences in higher education, early intervention, early care and education, and child and family outcomes. She is passionate about preparing students to deliver effective and equitable services for diverse children and families. Dr. Bailey's research interests include: appropriate services for infants and toddlers, cultural competency, cultural humility, anti-bias curriculum, family engagement, and designing effective policies and supports for young children and families.
She is a member of North Carolina's State Interagency Coordinating Council, a Governor appointed position, Council for Exceptional Children (TED and DEC), NAEYC and National Black Child Development Institute. She is Co-owner and Educational Consultant with Bailey, Pullis & Riggins LLC. In this role, she provides educational consultation tailored to the needs of the consumer: such as Professional Development, Diversity, Equity and Inclusion planning and facilitation, Early Childhood Anti-Bias Implementation, Cultural Awareness, Competence and Humility.
Conference Workshops
Storytime is Your Time to Shine! with Jenifer Strauss, A Workshop Designed to Empower Youth Librarians
Storyteller, Speaker, and Narrative Consultant Jen Strauss will present a day-long workshop for The Ready to Read Rendezvous; Montana State Library's Early Literacy Conference.
Spotlighting the ALA's Every Child Ready to Read Five Practices, Jen Strauss will demonstrate how to build interactive programs that will engage young patrons AND model healthy language & literacy practices for parents and caregivers.
This intentionally hands-on workshop will focus on the important Window of Opportunity during the brain development of children, 0-6 years of age and emphasize the power of diverse language experiences to help children grow, learn and mature. Participants will be given a multitude of opportunities to engage in stories, songs, and language-rich "make-and-takes" for props, pre-writing and writing activities. Participants will be introduced to a Storytime Planning Template, receive extensive workshop handouts,  the PowerPoint deck, and future access to the presenter for questions and consultation.
Workshop topics and activities will include:
Reading, Talking & Talking about What You are Reading
Singing Your Way to Literacy: The Power of Rhythm, Rhyme, and Movement
Puppets, Props and Play: Enriching & Expanding Your Storytime Language Experience
Pre-Writing and Writing Activities for Before, During and After Storytime
Share-Out Collaboration for Favorite Storytime Topics, Books & Activities
Early Literacy, Brain Development, and Community Engagement with Dr. Harriette Bailey
"From birth, children are learning language and developing the ability to communicate. Language
development begins with children's ability to understand what others are communicating with them.The youngest children build the foundation for reading and writing as they explore books, listen to songsand nursery rimes, hear stories, and begin to draw and scribble." North Carolina Foundations Task Force.(2013). North Carolina foundations for early learning and development. Raleigh: Author.
Participants with explore the foundations of early literacy (birth-age 8), including brain development, using research to inform best practices when working the young children and their families. We will spend some time discussing strategies to incorporate early literacy activities in the library experience. Participants will engage in "Make It – Take It" activities to spark their individual creativity to share with children and families, and possible community activities that support early literacy. Finally, we will discuss services in the community that may be available to support children's overall development, but language and literacy. This will be a fun-filled session that encourages questions, creativity, and collaboration.
Current Projects
Civic Engagement in Public Libraries
Archived Projects