Statewide Projects
We believe that Montana libraries are stronger together. Our programs and services support collaboration and affordable resource sharing among libraries, with the vision that every person in Montana has access to excellent library services, whether in the library, at home, or on the go. 
Statewide projects are funded through various sources, which may include library membership fees, state legislative allocations, and federal funding.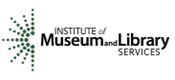 Many statewide projects are partially funded through Library Services and Technology Act (LSTA) federal funding, which is granted to the State of Montana by the Institute of Museum and Library Services (IMLS). Montana State Library serves as the administrative agency for this grant program in Montana.
If you have an idea for a cooperative effort that would improve services for the Montana library community, we would love to hear about it! Please get in touch with your Network Advisory Council (NAC) representative and share your thoughts.
The NAC represents the interests of all types of Montana libraries, and is tasked with making recommendations to the State Librarian and the State Library Commission as appropriate on the annual budget for Statewide Projects.