Interlibrary Loan
State employees and contractors may use Interlibrary Loan (ILL) to request work-related resources that are not in the Montana State Library collection. Please view the ILL Policy for more information. If you are not a state employee or contractor, please contact your local library to use their ILL service.
There are multiple ways to submit an ILL request: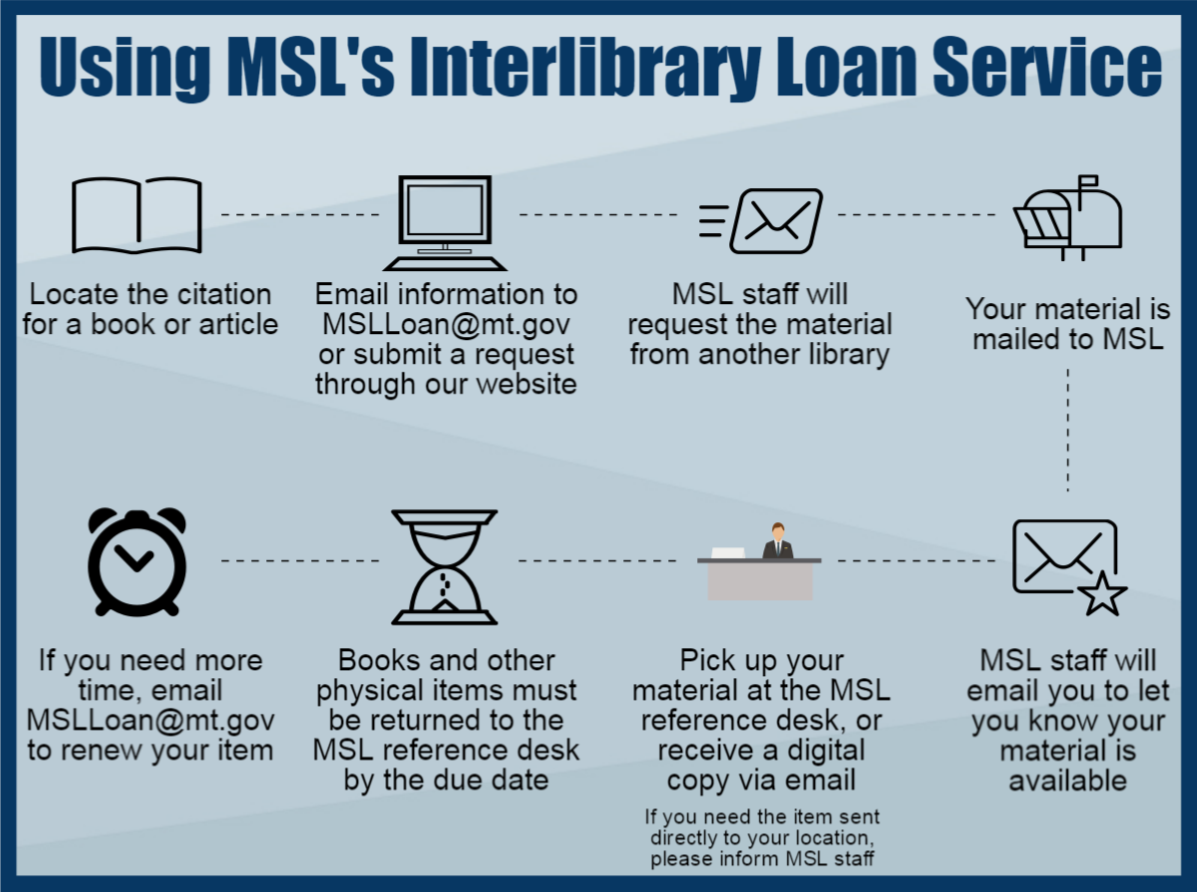 NOTE: The material you receive through our Interlibrary Loan service may be protected by copyright law.
The copyright law of the United States (Title 17, U.S. Code) governs the making of photocopies or other reproductions of copyrighted material. Under certain conditions specified in the law, libraries and archives are authorized to furnish a photocopy or other reproduction. One of these specified conditions is that the photocopy or other reproduction is not to be "used for any other purpose other than private study, scholarship, or research." If a user makes a request for, or later uses, a photocopy or reproduction for purposes in excess of "fair use," that user may be liable for copyright infringement. This institution reserves the right to refuse any copying which, in its judgment, violates copyright law.
Montana State Library
P.O. Box 201800
1201 11th Avenue
Helena MT 59620-1800
406-444-3115
mslreference@mt.gov
Hours: 8 am - 5 pm, Monday - Friday