Welcome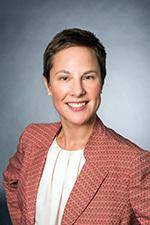 Jennie Stapp
Montana
State Librarian
The Montana State Library is committed to strengthening libraries and information services for all Montanans through leadership, advocacy, and service. The outstanding staff and partners of the State Library strive to meet this mission every day.
International library strategist Lorcan Dempsey challenges librarians to think about how we can collaborate to solve infrastructure challenges in ways that improve economies of scale, which then permit librarians and information professionals to focus more resources on innovation and opportunities for community engagement.
Through consulting services, education, and creative collaboration, we at the State Library focus much of our energy and creative resources to support the infrastructure on which our partners rely. And we challenge ourselves and our partners to be innovative collaborators in our communities. As a result, Montana libraries are better positioned to be their communities' choice for discovery and exchange of information and ideas. Our dedication to strengthening libraries and information services for all strengthens community life for all Montanans.
I speak for all Montana information professionals when I say that we look forward to helping you with your information needs, either in person or online. Welcome to the Montana State Library!