The Story of the Montana State Library Logo
---
Visually reflecting our value to Montanans
Our logo represents the full spectrum of what we do. Like the prism that refracts a beam of light into brilliance, the Montana State Library collects and synthesizes information of all kind to impart a greater state of knowledge to our users.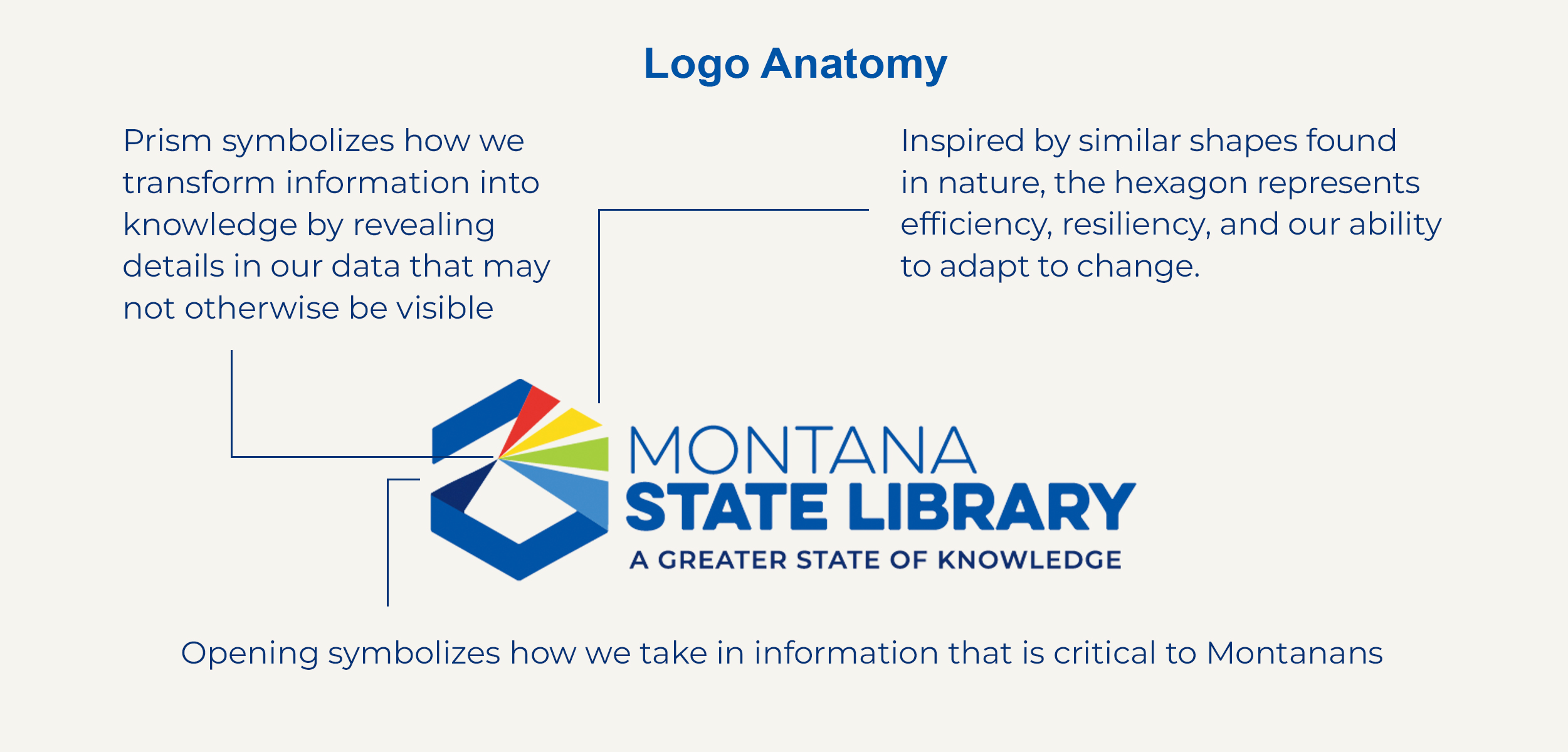 Knowledge about Montana,
for Montanans, by Montanans.

---
More than just a new logo, our refreshed brand is founded on these five tenets which unite our efforts, communicate our value, and bring visibility to our mission:      
ACCESS
Our open-data advocacy helps equalize the knowledge base of Montanans.
TRUST
We are non-partisan with a reputation for integrity and transparency that fosters strong relationships across the state.
PURPOSE
All areas of the State Library contribute to making lives better for Montanans.
EFFICIENCY
We promote data-sharing that expedites decisions and leads to better outcomes.
LEADING EDGE
We anticipate the information needs of Montanans which results in innovative product and service offerings.