Montana State Library Annual Reports
Each September, the Montana State Library publishes an annual report that describes the work achieved in the previous fiscal year. The report also includes a financial summary and a description of the library's organizational structure.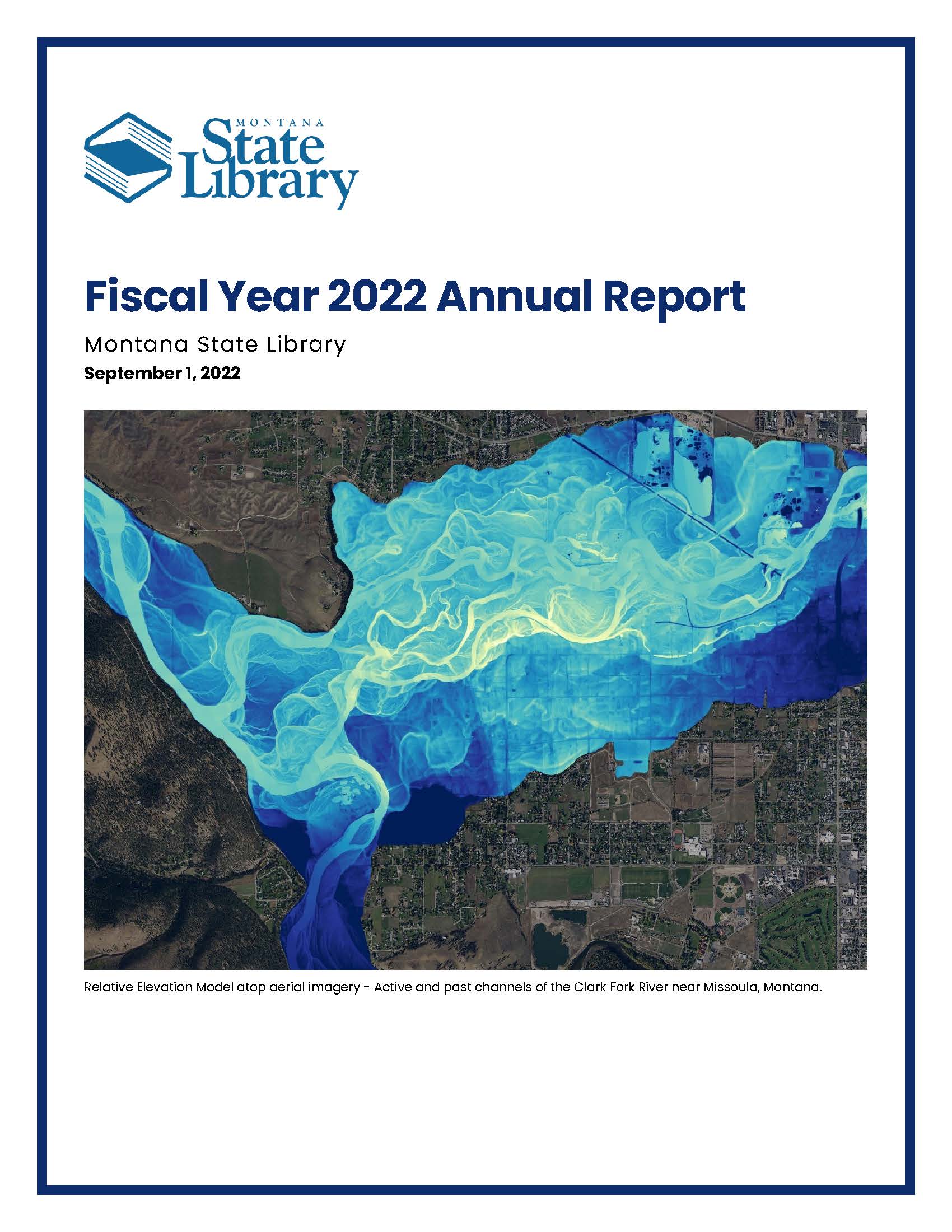 Fiscal Year 2022 Annual Report
The Montana State Library Fiscal Year 2022 Annual Report is now available online or as a printable pdf.
Year in Review
Fiscal Year 2022 (FY 22) brought with it many new opportunities for the Montana State Library (MSL). The year began with us welcoming three new Commission members: Kristin Kerr from Helena, Robyn Scribner from Geraldine, and Peggy Taylor from Whitefish. In June we also welcomed Tamara Hall from Bozeman. Our new Commissioners bring fresh perspectives and ideas that help the State Library to consider new opportunities to serve Montanans.

With newly appropriated funds from the 2021 Legislature, MSL launched two new programs, the Montana State Reference Network (MTSRN) and coordination work to assess and improve Next Generation 9-1-1 GIS data...  Continue reading online.
Historical Annual Reports