Montana State Library Annual Reports
Each September, the Montana State Library publishes an annual report that describes the work achieved in the previous fiscal year. The report also includes a financial summary and a description of the library's organizational structure.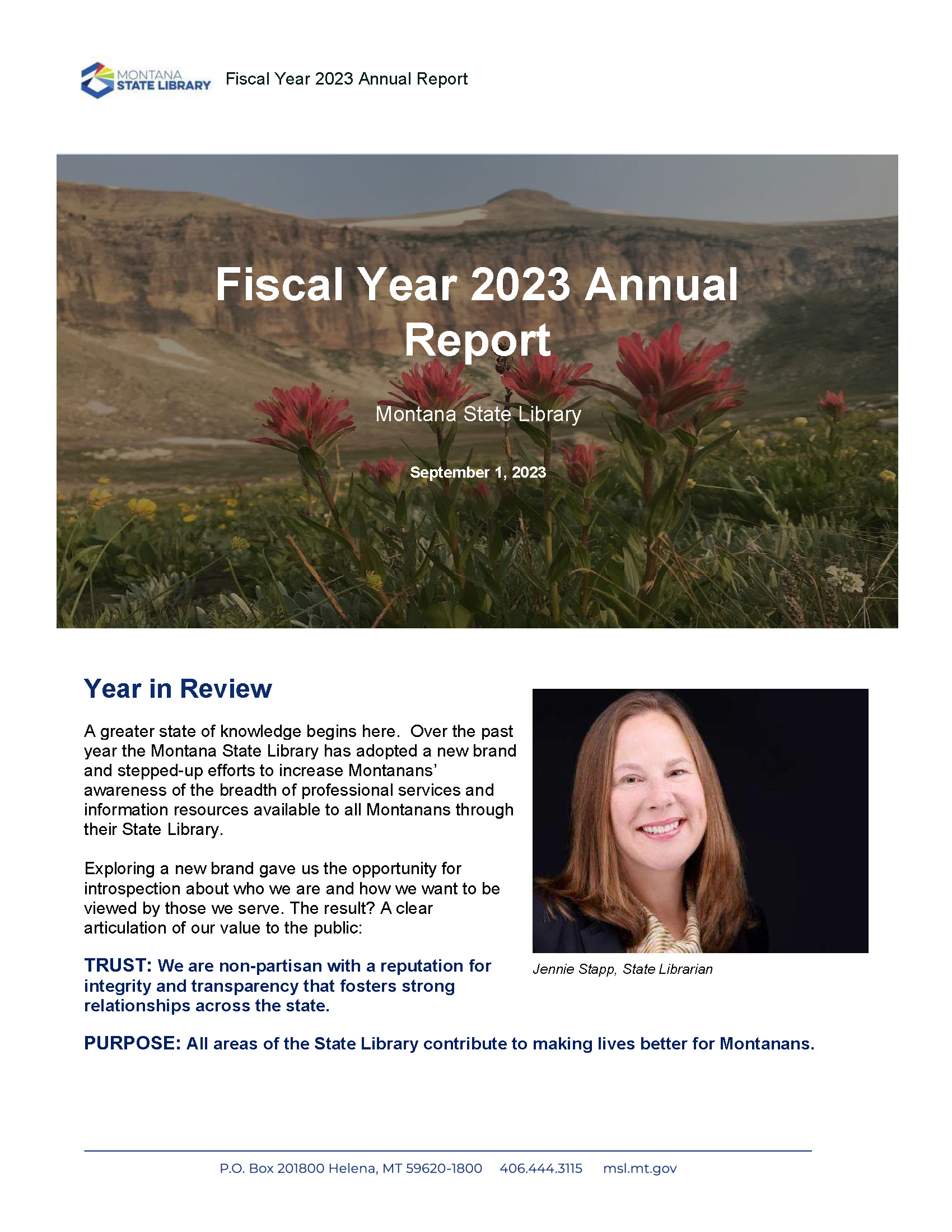 Fiscal Year 2023 Annual Report
The Montana State Library Fiscal Year 2023 Annual Report is now available online or as a printable pdf.
Year in Review
A greater state of knowledge begins here. Over the past year the Montana State Library has adopted a new brand and stepped-up efforts to increase Montanans' awareness of the breadth of professional services and information resources available to all Montanans through their State Library.

Exploring a new brand gave us the opportunity for introspection about who we are and how we want to be viewed by those we serve. The result? A clear articulation of our value to the public...  Continue reading online.
Historical Annual Reports