Welcome to the Snapshot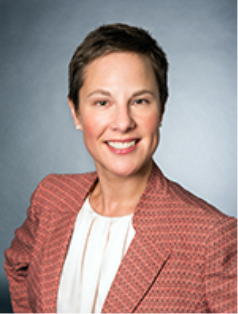 On behalf of the Montana State Library, welcome to the 2017 legislative session. We recognize and appreciate the dedication of the legislators, Governor Bullock and his staff, the staff of legislative and executive branch agencies, and the citizens of Montana who come to Helena every other year to work hard on behalf of all Montanans. We hope that the Legislative Snapshots we provide during the course of the session will help inform many of the decisions that will be made during the legislative process.  The snapshots are compiled by our information experts and are full of data on issues of state and national importance.

The State Library is committed to continually update the Legislature on issues of importance that evolve throughout the session. We will do that through our new "folio" format. In addition to the briefing sheets contained in your folio, we will provide you with new and updated snapshots than can be added to the folio on a weekly basis at least through transmittal. The snapshots also are available online at snapshot.msl.mt.gov. Here you will find information, including live links and data sources, that will help you deepen your research on specifics topics of interest. 

Planned snapshots will cover a wide range of topics including state infrastructure, Next Generation-911, broadband for Montana libraries, the State Water Plan, wildfire and drought, species information, and much more.  This new format also allows us to take recommendations on topics that we should cover. If there is a topic that you would like to receive data about, don't hesitate to ask.  Suggestions may also be submitted via the snapshot website. 

A well-informed citizenry is a foundation of our democratic processes and principles. This recent election cycle highlighted the critical importance of having access to accurate, fact-based information when faced with challenging decisions. These snapshots provide that vital information and they also demonstrate the power of what a diverse staff with amazingly distinctive skills can do to make information, in many different forms, available to every Montanan. Through excellent library resources and services, the Montana State Library helps Montanans create thriving organizations, communities, and lives. Knowing that our work makes a difference makes us proud.

We hope that you use these Legislative Snapshots throughout the session. And we hope that you will stop by to see us – in person or virtually. We are located one block east of the Capitol, behind the Montana Historical Society, at the north end of the Justice building. As always, our services are available 24 hours a day, seven days a week at  msl.mt.gov. 
Sincerely,
Jennie Stapp, Montana State Librarian