Home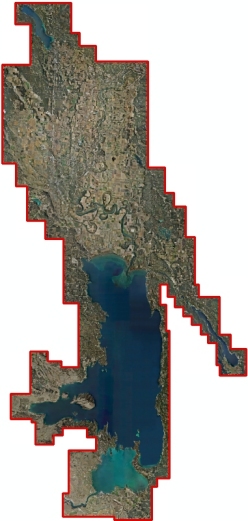 The Montana DNRC facilitated a region-wide approach to obtaining new digital topographic and aerial imagery covering a large portion of the Flathead Valley. Data collection utilized state of the art LiDAR (Light Detection and Ranging) technologies, in lieu of traditional aerial photogrammetric methods, to map the surface terrain.
The data will be utilized for new floodplain studies, support of local resource and development planning, and to provide baseline scientific mapping data for a host of derivative products; such as vegetation and forest inventory assessments, habitat analysis, canopy mapping, etc. Since acquisition costs for LiDAR and Digital Imagery decrease as the coverage area increases, DNRC sought to maximize the project area by combining funding resources of communities and agencies that shared overlapping applications for the new data.
This web site is intended for quick access to data for a small area. The data may be viewed in an  online map viewer or as a  web service with desktop mapping software. If you need this data for a large area sent to you,  please contact the State Library.
This project was funded by a Montana Reclamation and Development Grant (RDGP) to the Flathead Basin Commission, a Montana Renewable Resource Grant (RRGL) to Lake County, and by the City of Whitefish. DNRC Floodplain Management staff completed two grant applications for the project in coordination with the local community and agency partners including Lake County, the Flathead Basin Commission (FBC), the Flathead Conservation District, and others. The State Legislature approved both grants – an RRGL to Lake County for $100,000 and an RDGP Grant to FBC for $295.000.