Giant Map of Montana Trunk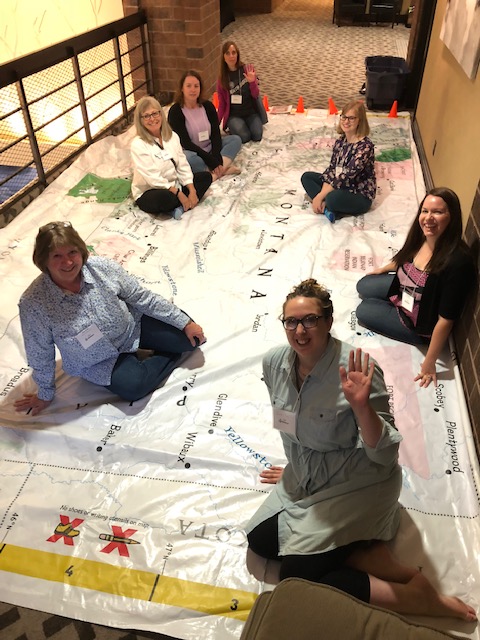 What is the Giant Map of Montana Trunk?
The Giant Map of Montana Trunk contains a 21' x 15' map of the state of Montana that people can walk on (no shoes, please!), explore, and have fun with! This educational tool has endless possibilities for learning opportunities, especially in geography and map-reading, and anyone is welcome to submit a request to borrow it. The Montana State Library has TWO copies of the map trunk that we would like to share with libraries across the state for patrons to use and enjoy.
These maps were given to us back in 2019 by University of Montana's Geographic Alliance. Thank you MGA!
What is in the Giant Map of Montana Trunk?
Click on the following links to see what the map comes with. 
Additional Information
Here is some more information about the Giant Maps from National Geographic, as well as on geography resources in general:
How do I borrow/use a trunk?
Visit the MSL Trunk Program Page for more information on who can borrow a trunk, and what the expectations are for using a trunk!