3-foot Digital Elevation Models North Flathead Valley
Elevation data for the Flathead Basin were collected between September 22 and September 29, 2009. The bare earth digital elevation models (DEM) represent the earth's surface with all vegetation and human-made structures removed. The bare earth DEMs were derived from LiDAR data using TIN processing of the ground point returns. The DEM grid cell size is 3 feet. Additional DEMs covering this area were processed for hydrologic correctness using photogrammetric breaklines, and these data are available  here.
The data consists of 106 individual files that each cover about 3800 acres. Right-click on a box in the map left below and use your browser's "Save Target As" function to download the elevation model for that area.
Shapefile index of downloadable files
These data are in TIFF format, with pixel values representing elevations in feet, and Montana State Plane coordinates, datum NAD83. The horizontal units of the coordinate system are  U.S. Survey Feet. The vertical datum is  NAVD 88, Geoid03.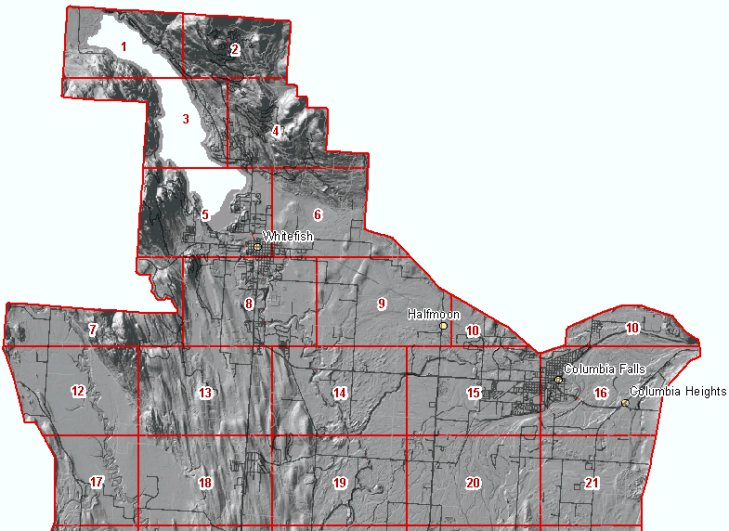 These data may be viewed by anyone with our  Online Map Viewer or accessed as  web services that allow seamless access to the data without the need to download individual tiles. This web site is intended for quick access to data for a small area. If you need this data for a large area sent to you,  please contact the State Library.