Home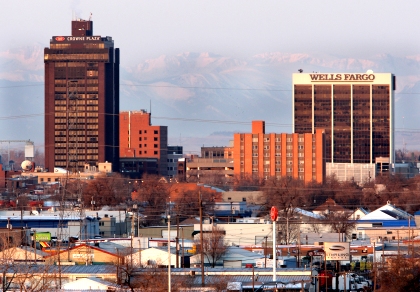 The Structures and Addresses Framework is a routinely-updated statewide spatial database of primary structures, buildings and their addresses. The geodatabase consists of a point feature class and a related metadata table. Both structure and address points are contained in the point feature class, along with associated attribute information.
Data and Documentation
The structures and addresses data are provided as downloadable statewide datasets in Esri file geodatabase (version 10) and a shapefile formats. Metadata is provided in XML format.
REST endpoint for the structures and addresses ArcGIS Server mapping web service.
Applications
An ArcGIS.com web map with the structures and addresses web service.
ArcGIS.com Hub site with NG9-1-1 GIS resources and status dashboard.
ArcGIS.com Hub site with information on the Montana Geo-Enabled Elections effort.
About
The Structures & Address Framework is a statewide database of structure and address points obtained from local, state, federal, and private data providers.
Structures and address data are used for everything from planning to economic development to recovery from natural disasters including floods, wildfires, and earthquakes. Furthermore, address data are essential for delivery of government and private services such as the dispatch of emergency services, elections management, broadband internet access, and postal and package delivery.
Structure/address point GIS data, along with road centerlines and emergency service boundaries, are a key component in Next Generation 9-1-1 (NG9-1-1) systems. MSL is supporting Public Safety Answering Points (PSAPs) for the transition to NG9-1-1 by helping them validate and aggregate their GIS for NG9-1-1 and helping coordinate the statewide GIS datasets required for NG9-1-1. For more information, see our NG9-1-1 GIS Hub site or NG9-1-1 GIS Resources page.
Theme Lead
Michael Fashoway
Montana State Library
mfashoway@mt.gov
(406) 444-2793